if your funnel is ready and hungry for more leads, you need a
pinterest organic strategy session
Learn exactly how to share your content consistently, attractively packaged, and perfectly positioned to draw organic traffic, leads and conversions to your blog, podcast, video and offers
(even if your site is new and Google has no clue who you are)
You've done it again! 
Hit publish on another incredible podcast episode or video and were so sure that it would spark change and encourage action in your listeners… if only they could find it. 
You know this content is solid gold and should have potential clients hitting that that BUY NOW button in a hurry… but instead,
it hasn't seen any traffic, zero ideal clients have seen your work or downloaded your episode, and absolutely no sales are coming through.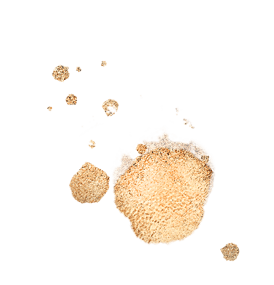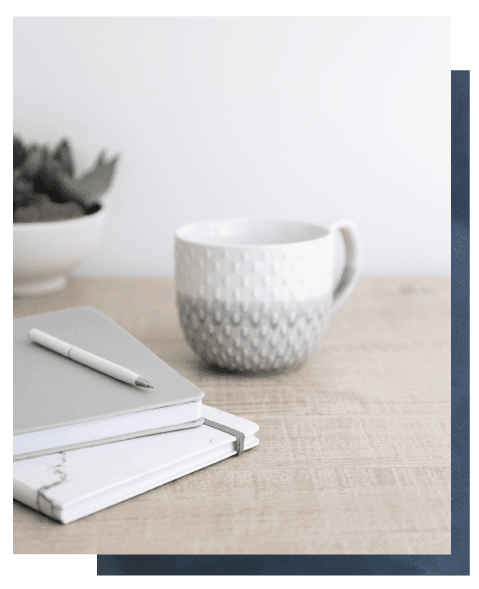 the internet is no field of dreams.
you've built your incredible content, but absolutely no one has come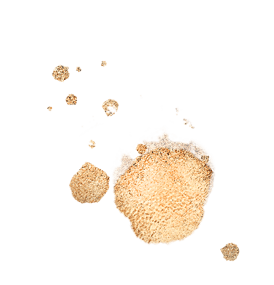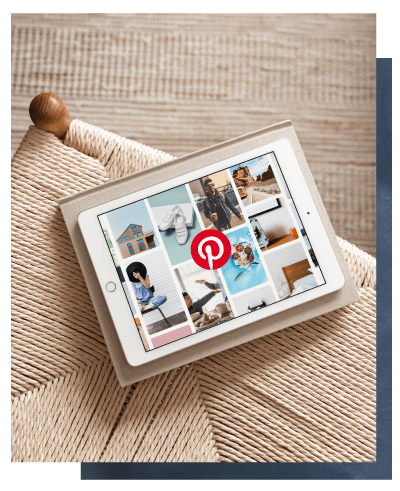 That's where Pinterest comes in
Pinterest is a visual search engine
It's not true social media, it's more like Google's artsy, visual little sister, and it's thirsty for beautiful, high-quality content just like YOURS.
Create a steady stream of WARM traffic to your site and hot leads straight to your most beautiful offers, without the drama of worrying about followers, likes or comments 
Pinterest combines the best of Google and beautiful design to appeal both to users casually scrolling and actively searching for solutions.
And the best part? Instead of a flash in the pan like posts on Facebook or Instagram, which have a shelf life of 24 hours tops, and often, even less, content on Pinterest continues to grow in reach over time, often for a full year.
And once your content is ranking on Pinterest, it will continue to drive clicks every single day, for YEARS to come.
Millions of people are searching for content just like yours, but Google isn't showing you any love.
Let a crystal-freakin-clear Pinterest strategy bring traffic on autopilot to grow your audience, your leads and your sales.
ready to let pinterest work its magic but not sure where to start?
you can buy a pinterest course you may or may not do, or you can get laser-focused, personalized strategy, now
No more blind guessing or muscling through lengthy courses that aren't specific to YOUR NICHE, YOUR CONTENT, YOUR BIZ.
Click here to secure your Strategy Session and book your date!
I'll do a deep dive review of your content and Pinterest profile and provide a detailed recorded audit outlining suggested improvements and optimizations, demonstrating exactly how to make those changes.
Share your Pinterest and Tailwind logins with me, if you'd like, for a more in-depth audit.
After I've sent over your audit, we'll have our strategy call. This is where we speak in depth on your content strategy, posting plan, team support, and overall goal for your content. I'll share detailed strategies and methods I've used to grow my past clients' accounts reach by 3x as well as share a totally doable workflow, from content concept to shared on autopilot on the platform.
If you've always wondered how to make sense of your Google Analytics to understand where your traffic is coming from, or wonder how the heck to use Tailwind effectively, I'll be happy to teach you on this call.
Worried about taking frantic notes and possibly missing something?
Worry not – included in your package is a recording of the call as well as a searchable transcription so you can easily find what you're looking for later.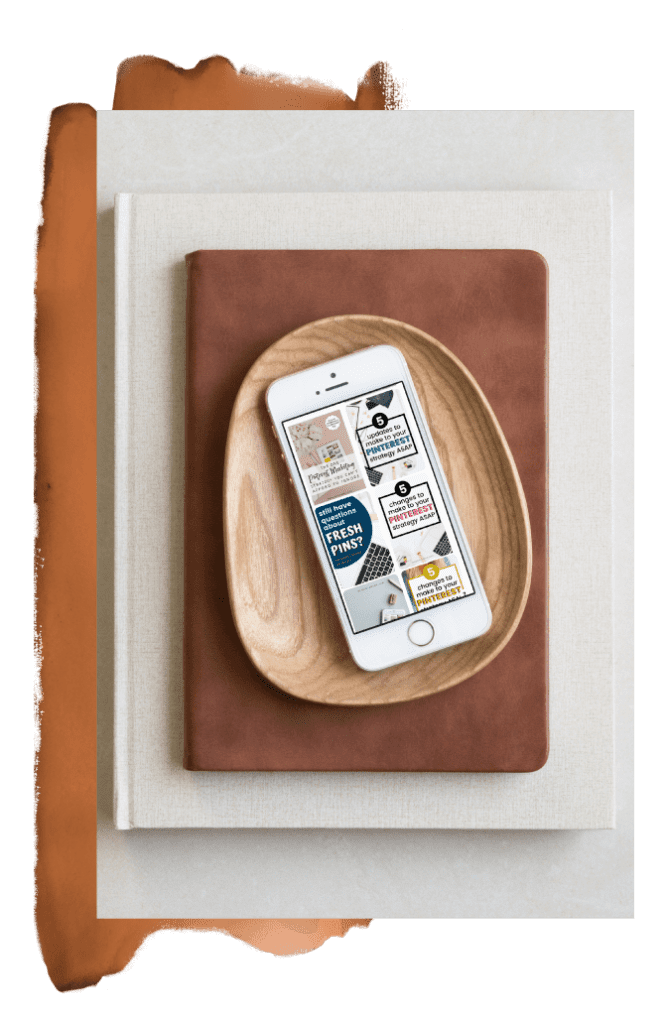 I'll do a deep dive review of your Pinterest profile and provide a detailed recorded audit outlining suggested improvements and optimizations, demonstrating exactly how to make those changes. If you've shared your login, I'll also review your analytics.
 A recorded 45+ minute strategy session at a time convenient for you where we'll discuss your goals and current strategy and how it can be brought up to date and streamlined, as well as an easy-to-follow workflow with Tailwind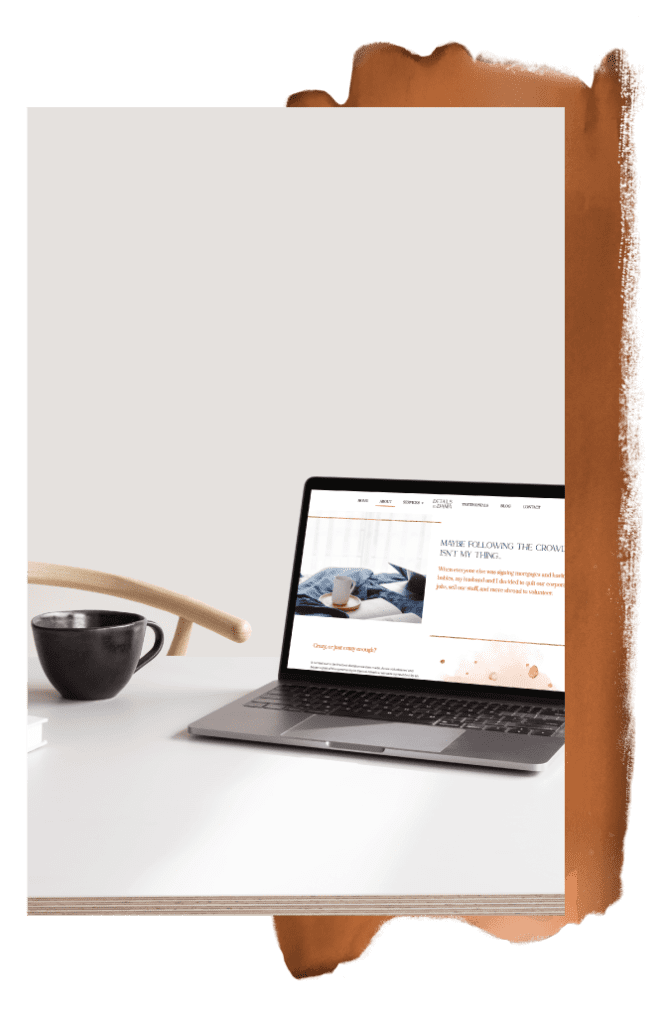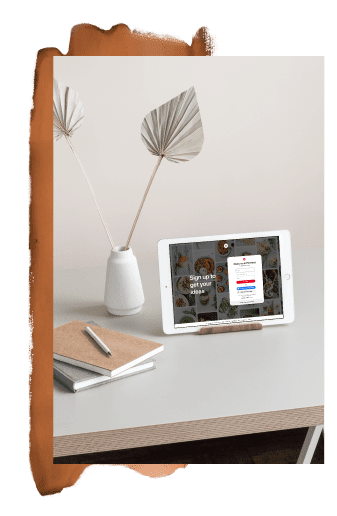 An action plan delivered to your inbox with 3 business days with how to implement that new workflow and make the necessary optimizations to your account for best reach and performance.
I'll provide an easy-to-follow workflow using Pinterest and Tailwind you can implement yourself or hand off to your VA.
You'll also receive a recording of our call, a transcript, and any of the links we discussed on the call.
ask-me-anything email support
You'll also get 7 days of email support after the session if any troubleshooting or follow up questions arise (I won't leave you hangin'!)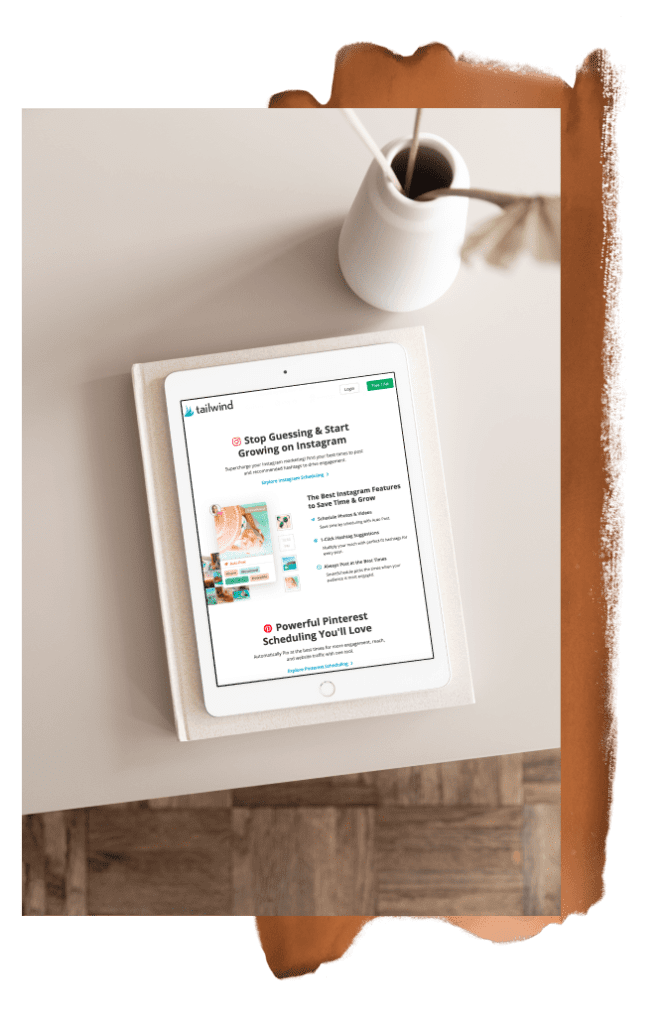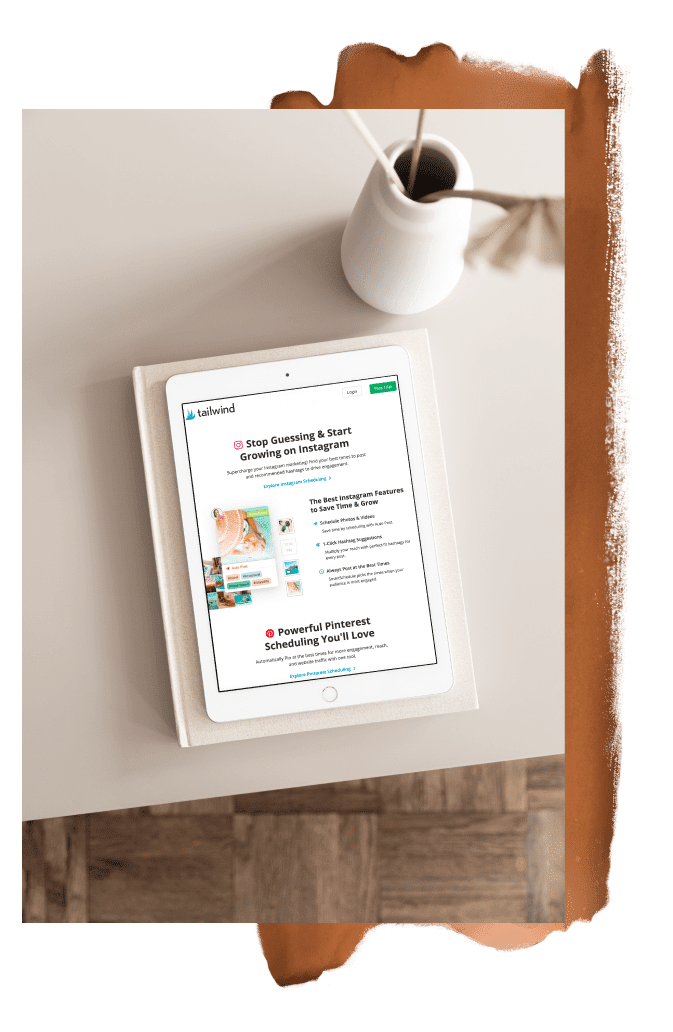 plus this time-saving bonus:
Complimentary access to my Pin Copy Generators, pin tracker worksheet, and a keyword vault worksheet to keep you as organized and efficient as possible
Without a strategic marketing and promotion plan…
Your blog posts  or pages aren't being read, which is a bummer because they were a lot of work to create and deliver really valuable content
Your email list growth is at a dead standstill, even though your freebie and your welcome sequence are excellent 
You're not making ANY sales or getting any bookings because when customers or clients search for your service, you're not showing up

You're spending hours creating content for Instagram, but the traffic you get from it disappears almost as quickly as it starts because posts on IG have NO staying power, unlike Pinterest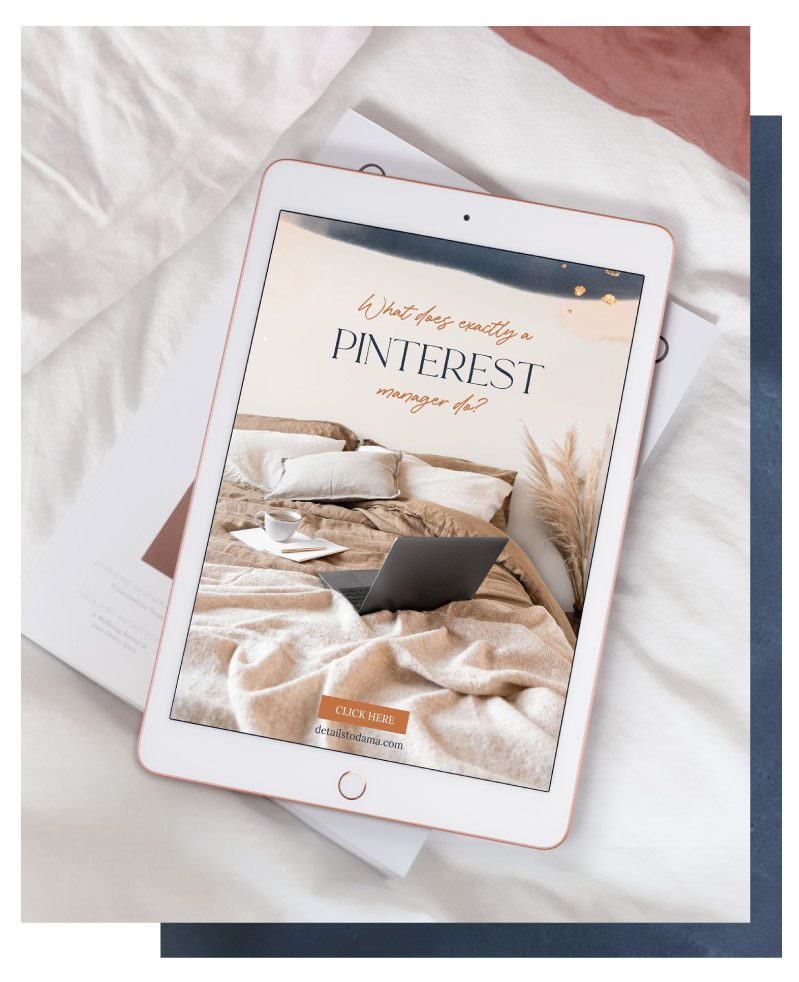 Let strategic Pinterest marketing bring you traffic, leads and conversions on autopilot
Are you ready to leverage the power of Pinterest, SEO and sexy automation to drive more ideal clients to your site?
Are you so over wondering "how do I get people to my site?" and need my help on this, like, yesterday?
want a custom strategy so you can see results like these?
Emilee Mason | Food Blogger Cate and Co Kitchen

Emilee Mason | Food Blogger Cate and Co Kitchen
Frequently Asked Questions
Do I need to share login or access info?
For the audit, I'd love to see the back end of your account so I can provide a more thorough analysis, but it's not necessary.
How can I get the most out of this session?
✨ Share your Pinterest login with me so I can see your actual stats, if you're already using Pinterest for marketing.
✨ Be logged into Pinterest on your side, as well as Tailwind, Google Analytics and any other relevant platform you might want to discuss. Password resets can eat up precious time!
What if 60 minutes is not enough?
I've done many of these sessions and we're able to get laser focused and dive straight in with time left over at the end to discuss any tech tutorials you'd like further clarity on in an hour. But if we go over 60 minutes, I'm ok with that! I want you to feel confident you have a solid grasp of Pinterest marketing, your next steps, and clarity on how it fits in to your business. I've got you!
Something else?
Feel free to DM me to discuss scheduling, how I can help, what's included, time zones, or anything else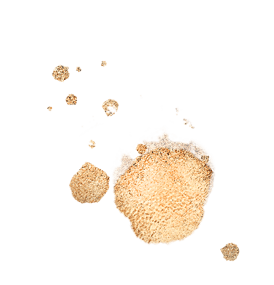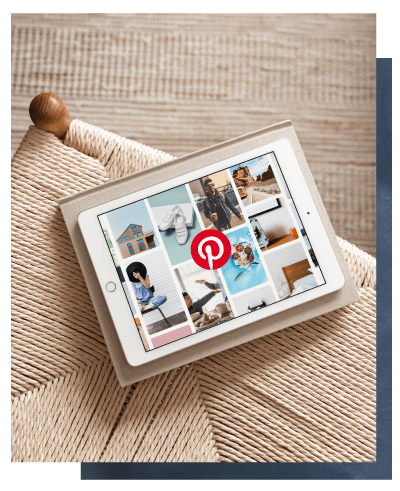 Organic Pinterest is for you if..
You have a blog, a podcast, videos, and other content you KNOW can benefit so many people if only they could find it
You don't have time to create beautiful, optimized branded pin designs regularly to spotlight your content and share them on Pinterest
You have no clue what's up with SEO on Pinterest but its cool, you know I've got it covered
You're tired of reaching the same set of followers over and over on IG Stories and want to get your content in front of a new audience, especially since they're looking for content just like yours
Maybe we're not a great fit if…
You don't have any content to share yet
You are changing your brand or niche in the near future
You expect results like…tomorrow
Your content is adult, graphic or occult in nature
You want to be involved in every detail of your account, from keywords to grammar and every aspect of your pin's designs, or you expect daily updates