You made your way here because you are SO ready to hand off these marketing tasks so you can focus on your best work and let me unleash all the secret sauce on your funnels, content, ads strategy and lead generation (hello, boatloads of subscribers!)
I can't wait to talk shop, so complete the form below so I can know a little more about you and your biz and send you a link to schedule a free call.
You'll hear back within 3 days or less, Monday through Friday (but not you, random spammer guys).
Interested in having me speak at your next summit or chat for your podcast? This is still the form for you!
Nerding out marketer-styles over analytics KPIs, and conversions, digging in the garden, midday cuddles with my pup Tux, volunteering, and baking all things carby and fabulous
No, I'm no longer serving clients with strictly physical products. I can refer you to a friend, but I won't be able to help you out.
Yes, I have limited slots on my calendar for VIP-Day/Intensive type services. Let's talk!
I will very soon! Join my email list to be the first to hear about an amazing offer coming Black Friday 2020!
Need a little DIY-Pinterest help?
Get on the Pinterest setup fastrack today
just getting started with pinterest
Download Pinterest Board Boss for free today!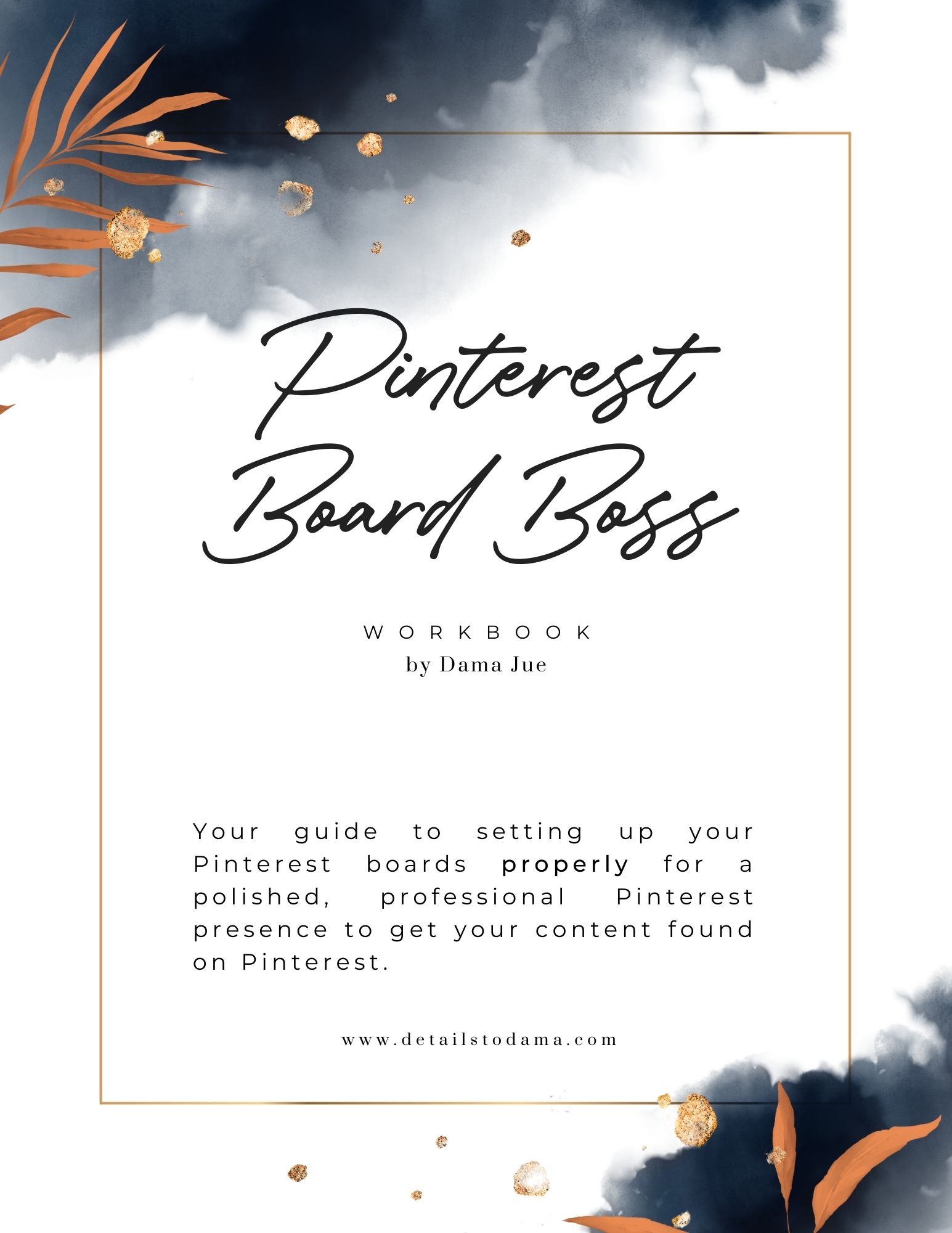 360 done-for-you board ideas for your Pinterest account for 12 popular niches
Pinterest profile setup guidelines and best practices
My killer technique for brainstorming new boards and categories for your content